Giannis Vasilogeorgis
MSc, OMPT, Cert Acup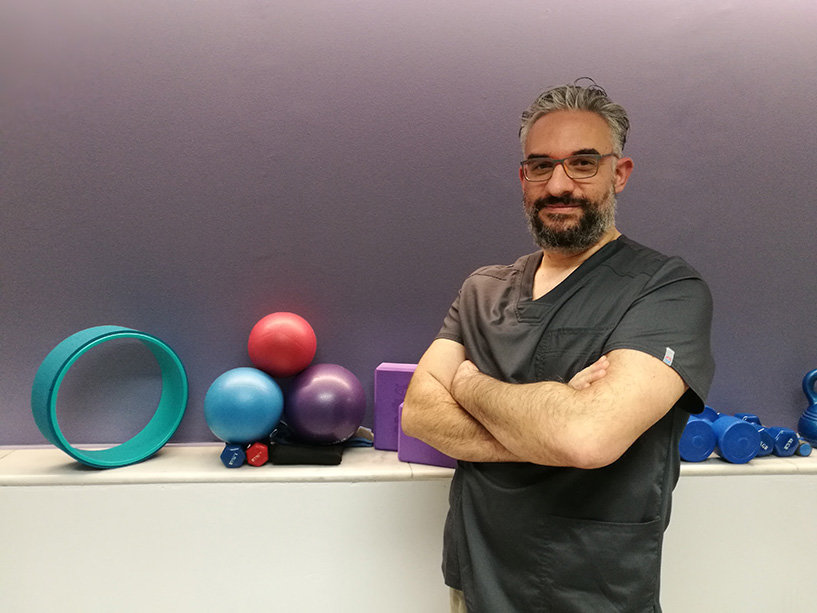 After graduating from the Arsakeion Highschool in 2000 Giannis studied Physiotherapy at the University of Central Greece from where he graduated in 2005. His Bachelor's degree in Science (BSc) dissertation was on the Rehabilitation after Anterior Cruciate Knee Ligament Surgical Reconstruction. He attended his placement at the KAT trauma hospital in Athens.
Giannis has multifarious work experience as a physiotherapist. He worked as a physiotherapist at a rehabilitation centre in Acharne near Athens for 3 years. During his National Service in the Greek Navy he served as a physiotherapist specializing in first aid and trauma health implementation, followed by 6 months at the Naval Hospital of Athens attached to the Orthopedic Dept.
After completing his neurological rehabilitation specialization courses under the PNF concept, he started working as a self-employed physiotherapist engaging in outpatient therapy.
Since 2008 he is the scientific supervisor at "Physiomotive" a physiotherapy clinic in Nea Smyrni, Athens. His practice domain expanded from neurological physiotherapy to include the rehabilitation of musculoskeletal conditions. To this purpose he attended the HOMTD, "Manual Therapy and Advanced Musculoskeletal Rehabilitation" and the "Pain Physiology and Biomedical Acupuncture" courses in 2012 and 2011, thus specializing in musculoskeletal conditions and chronic pain.
From 2012 to 2016 Giannis was employed as a lecturer in a BSc in Physiotherapy university program which was in association with the University of Plymouth.
As from 2017 Giannis is also a health seminar translator and facilitator for "Epimorfosis", a health seminar provider in Greece.
Giannis speaks English and German and enjoys music and driving.