Christina Dahri
OMPT, Clinical Pilates Instructor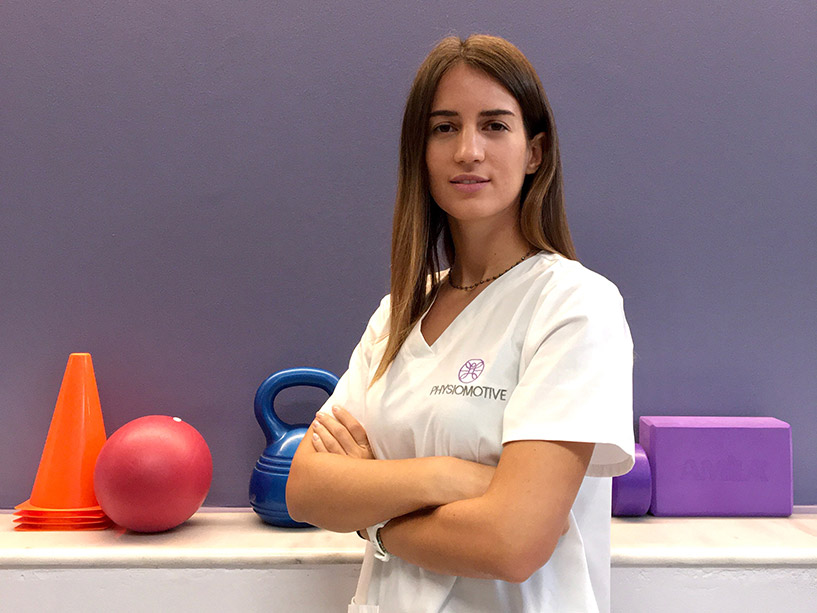 Christina was born and raised in Ioannina. She is a Physical Therapy graduate from the University of Thessaly since 2016. Her clinical placement took place at the University hospital of Ioannina.
After completing her studies she trained as an "Otago" therapist. "Otago" is a specialized exercise program for falls prevention of the elderly. At the same time she worked as an outpatient physical therapist mainly on home-based treatment.
In 2017 she completed her Clinical Pilates training and became a Clinical Pilates Instructor and Therapeutic Exercise Specialist. At the same year she participated in kinematic taping and lymphedema rehabilitation seminars.
On 2019 Christina was accepted in an Orthopaedic Manual Therapy postgraduate course hosted by an IFOMT (International Foundation Of Orthopaedic Manual Therapy) recognized manual therapy educational program in Greece, the "Hellenic OMT eDu".
In 2019 Christina worked for a year in a Rehabilitation Centre based in Ioannina and there she treated neurological and musculoskeletal patients and liaised with a multidisciplinary team, which consisted of a variety of health professionals.
From 2020 Christina is working at the "Physiomotive" physical therapy clinic where she treats musculoskeletal patients and is also part of the lead team for Clinical Pilates.